Goa is one of the most popular tourist destinations in India. The beautiful beaches, churches, restaurants, shacks, parties and stunning views make an ideal getaway for many. Goa and Poker have become synonymous for many poker enthusiasts across the country, so we decided to test the 'waters' at the PokerBaazi LIVE Room in Casino Pride 2. Apart from poker, there's a lot that this tropical beauty offers.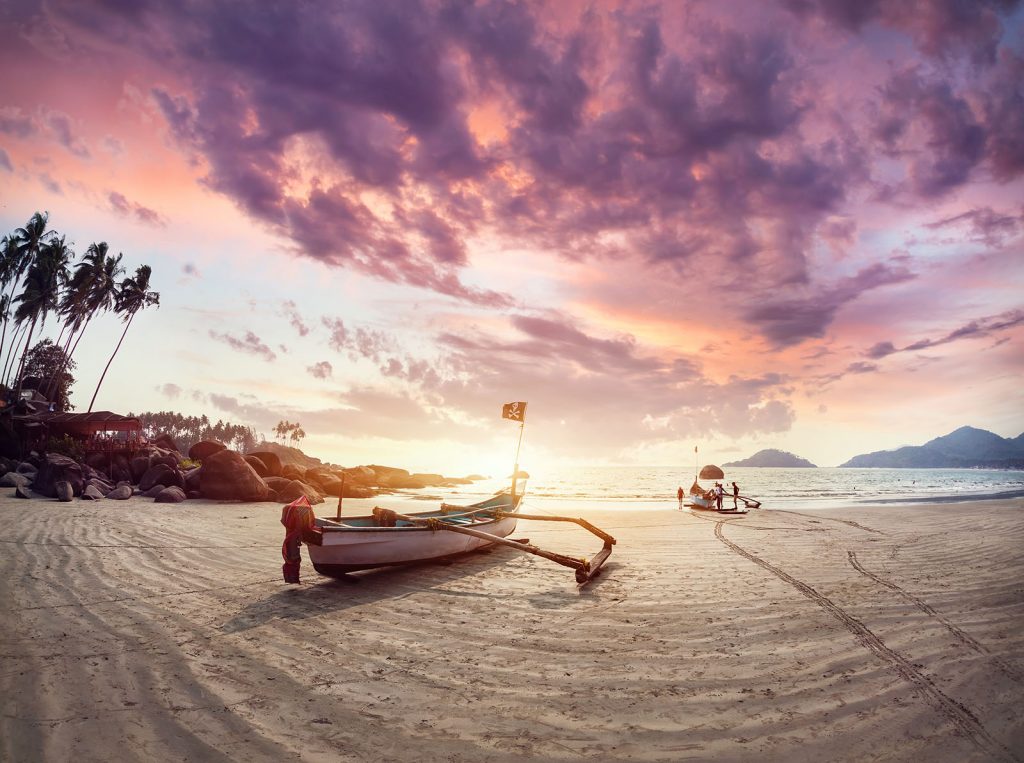 Things to do in Goa
A list of 'things to do in Goa' is usually incomplete without a polite mention of its geographical picture-perfect coastline with the Arabian Sea. The city has served as a Portuguese colony and stronghold for 450 years, and it's reflected in the culture of this tropical paradise. Goa is consequently home to several 17th-century relics, churches and monasteries. However, it's also to India's major poker hotspots- and this might just help you fall in love with this beautiful city today!
Church of the Immaculate Conception of the Virgin Mary
A sight to behold, the Church of the Immaculate Conception of the Virgin Mary is a regular favourite of visitors and Bollywood alike. This 15th-century church is the first church that was built in Goa and it then consisted of just a small chapel. A kaleidoscopic show of white and bright blue colours make it a distinctive monument, and can surely melt a few hearts from a mile away with its serene beauty.
LPK Waterfront
Apart from the majestic beaches, Goa is best known for its pulsating nightlife. Take a break and hit the the LPK Waterfront, which is a stellar mix of striking architecture and riverside beauty,
Dr. Salim Ali Bird Sanctuary
If you have a thing for nature and solitude, Dr. Salim Ali Bird Sanctuary in Panjim is the place to be! It is scenically spread across a couple of kilometres and is every birdwatcher's delight with its long-standing reputation of being home to winter birds such as coots and pintails. You could also visit it for its remarkable green sweep that runs for over a mile along the seaside.
Miramar Beach
The Miramar Beach is called the 'Golden Beach' of Goa and is dotted with palm trees and white sand. Sitting at the confluence of River Mandovi and the Arabian Sea, the beach has an extremely relaxing aura. This beach also offers a wide range of water sports that come as a welcome getaway from the action on the felts.
Vainguinim Beach
The Vainguinim Beach is known for its crystal-clear waters and silver sand seashores. The greenish-blue waters and the palm-filled beach make for the perfect place to relax, gather your thoughts and prep for the big day.
Coco Beach
This shoreline is encompassed with palm trees and is home to various adventure sports such as water skiing and gliding. Go scuba diving: pay a visit to the life beneath the land and if you're lucky, you could also spot dolphins!